In a time where more Americans are biking than before, the use of bicycles in police work is under scrutiny.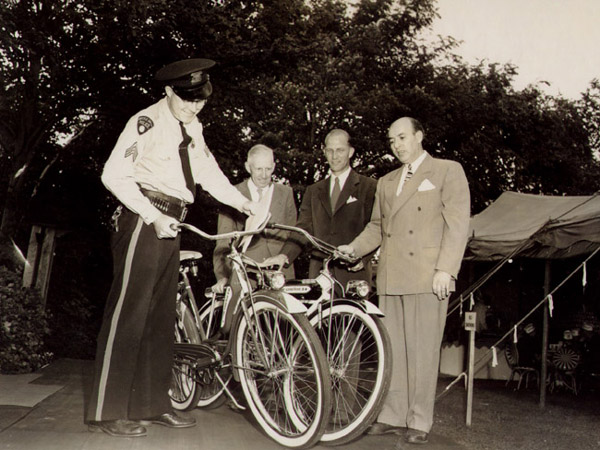 In April 2020, Trek released a study conducted regarding attitudes and behaviors of bicycling during COVID-19. They found a 21% increase in riding among those who owned a bike, due to lack of safe public transportation options, a change in ability to exercise [e.g. gyms may be closed and more time off work], and possible stress relief. The New York Times reported "Sales of commuter and fitness bikes […] increased 66 percent, leisure bikes jumped 121 percent, children's bikes went up 59 percent and electric bikes rose 85 percent." More Americans are biking than before.
Bicycling is a historic pastime. The first use of a somewhat modern day bicycle took place in Germany in 1817. In America, mass importation of bicycles began in 1877. Most Americans fondly remember their first bike and that first bit of freedom that came with a faster mode of transportation.
Police Bicycles
The first use of bicycles for police work began in 1869 in Illinois. Today, many police forces use bicycles in crowds and other places where automobiles can't go.
Bicycle manufacturers, including Trek and Fuji, make bicycles specifically for police use. These bicycles have special decals and often include racks and kickstands. These bikes are with high-quality components for daily use. Along with these bicycles, several groups have sprung up to help train and support police bicyclists including the Law Enforcement Bicycle Association (LEBA) and the International Police Mountain Bike Association (IPMBA).
The North American distributor of Fuji Bikes recently made news for their decision to suspend sales of their bikes to police forces after video footage was shown of officers using police bikes as not only shields but also as weapons against peaceful protestors in the wake of the George Floyd murder. Trek has made statements disavowing use of their bikes as weapons.
Wood TV 8 has footage showing how the Michigan State Police have recently used their bike patrols in Grand Rapids during the protests, mostly to assist in quickly catching individuals and as a barrier. The New York Times published this video:
Police officers should be trained to use bicycles as a means of barricading, but not battering, peaceful protesters. Using a police bike as a weapon against one person is harmful to us all.